ELECTRONIC PRESS KIT (EPK)
TESTIMONIALS:
Wilson and his Perennials band simply blow the mind with the way they so easily integrate so many styles into one cohesive sound. Reviewers see a lot of release sheets where a performer describes their sound as a mix of this and that, usually with a lot of "this" and not much "that". With Perennials, everything is there. I can imagine trad jazz and reggae fans (and maybe some folkies too) getting a lot of pleasure from this superb album.
Mark Rheaume - CBC Music Librarian
The word is out in Eden Mills. Jason Wilson and the Perennials lift us higher and higher!! With their energetic musical style, their global roots, their range of musical interests and their high level of technical skill, they lead the audience on a trip through home and world music, meshing folk voices and rhythms into a unique and varied musical landscape.
Dr. John Cripton - Cultural Broker, Impresario, Producer and AD Eden Mills Community Hall
Jason and The Perennials crossed boundaries, merged genres, broke all of the 'rules' - thankfully - and in the end, filled the Centre with amazing music performed by a top-notch band. It was reggae, it was folkie, it was jazz; it was so many things, all brilliant and all performed extremely well. But why constrain such joyful, eclectic, exciting, melodic, rhythmic, brilliant music to a single genre? Maybe Jason and the Perennials should have their own genre!
Eugene Rea - GM Midland Cultural Centre/AD Tiffin Bay Folk Club, Midland, ON
Wilson and The Perennials offered up an epic night of music at the Alton Mill Arts Centre. The expertly-performed, eclectic "global roots" mix of reggae, fused with jazz with a strong dose of Celtic influence is, simply put, great music and measured A++. Music simply doesn't get much better than this!
Jeremy Grant - Co-Owner Alton Mill Arts Centre, Village of Alton, ON
Jason Wilson & The Perennials gave a phenomenal performance. Just when you thought you knew what was coming up, a surprise jumped in and kept everyone's feet tapping the whole time!
Christine Schmidt - Coordinator Bruce County Museum & Cultural Centre, Southampton, ON
OFFICIAL HIGH RESOLUTION PRESS PHOTOS: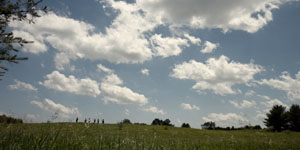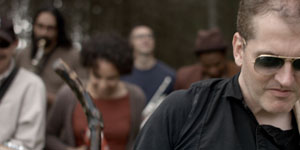 PERENNIALS:
Jason Wilson's music has been described as "reggae-impressionism", "jazzy-reggae" or even "post-reggae". While none of these quite cover it, Wilson's art is, nevertheless, truly unique; it is a sound where reggae is freely brushed — not strictly detailed — allowing space on the canvass for wildly divergent inspirations to peek through. In essence, Wilson combines reggae with the improvisational sensibility of jazz and then layers it with the storytelling quality of the Scottish folk tradition.
Written in New York City over the course of 18 months, Perennials (Wheel Records, 2016) articulates this singular sound. Thematically, the artist captures Gotham as if seen through F. Scott Fitzgerald's critical lens; the city is, for Wilson, that "once golden shimmering mirage". In this way, Perennials is not a love letter; it is, instead, an expression of longing, a wish for a return to bucolic, "braes ablaze o' green" Ontario where his beloved Gertrude awaits. JASON WILSON and THE PERENNIALS have been transcending to the delight of crowds across Canada, the UK and Jamaica:
Marcus Ali - saxophones/whistles/vocals
Patrice Barbanchon — trumpet/vocals
Perry Joseph — guitars/vocals
Andrew Stewart — bass
Zaynab Wilson — cajon/percussion/vocals
Jason Wilson — vocals/piano/organ/accordion

BIO:
Dr. Jason Wilson is a two-time Juno-Awards nominee, Canadian Reggae Music Award winner and an acclaimed Canadian historian from Downsview, Ontario. He is the protégé of Studio One keyboardist Jackie Mittoo and has performed and recorded with, among others, UB40, Pee Wee Ellis, Alanis Morissette, Ernest Ranglin, Sly & Robbie, Dick Gaughan, Dave Swarbrick, Ron Sexsmith and Percy Sledge. Wilson's music has won the favour of many.
The Beat
's Ted Boothroyd, for instance, confessed that Wilson's work is "deeply satisfying reggae for aware, intelligent grown-ups." Likewise,
No Depression
's Douglas Heselgrave believed that "the more I listen to Jason Wilson...the more I am convinced that he's onto something that may just help broaden the spectrum of how people consider reggae music."
Wilson is also an Adjunct-Professor at the University of Guelph and has five books to his name, including
Soldiers of Song
, a work on The Dumbells, Canada's famous concert party of the First World War. He is currently co-authoring the official Toronto Maple Leafs centenary book (Fenn Publishing/Random House/TMLSE). Over the course of three decades, Wilson has developed an irresistible take on the Jamaican art-form that demonstrates both solemn reverence for its roots and routes, and passionate commitment to the re-imagining of its musical aesthetics. Jason Wilson is currently completing
Perennials
, the first volume of a three-volume set entitled
The Valley Road Trilogy
.
LATEST VIDEO:
Rummlegumption (When I'm Down, You Lift Me Up)
MUSIC:
RECENT PERFORMANCES:
RECENT FESTIVAL APPEARANCES INCLUDE:
Vancouver Island MusicFest (Comox, BC) [x2]
Victoria International Jazz Festival (Victoria, BC)
Vancouver Folk Festival (Vancouver, BC) [x2]
Vancouver International Jazz Festival (Vancouver, BC)
Mountain Beat & Blues Festival (Revelstoke, BC)
Salmon Arm Roots & Blues Festival (Salmon Arm, BC)
Komasket Festival (Vernon, BC)
Canmore Folk Festival (Canmore, AB)
Calgary Folk Festival (Calgary, AB) [x2]
Calgary Reggae Festival (Calgary, AB) [x4]
Edmonton Folk Festival (Edmonton, AB) [x2]
SaskTel International Jazz Festival (Saskatoon, SK)
Saskatoon Reggae Festival (Saskatoon, SK)
Summer Solstice Festival (Gravelbourg, SK)
Long Day's Night Music Festival (Swift Current, SK
Winnipeg Ska Festival (Winnipeg, MB)
Cool Jazz Winnipeg Festival (Winnipeg, MB)
TD Toronto Jazz Festival (Toronto, ON) [x3]
Toronto Beaches International Jazz Festival (Toronto, ON)
The Small World Festival (Toronto, ON)
Irie Music Festival (Toronto, ON) [x3]
TD Downtown Oakville Jazz Festival (Oakville, ON)
Orangeville Blues and Jazz Festival (Orangeville, ON) [x2]
Hillside Festival (Guelph, ON) [x2]
Flower City Festival (Brampton, ON) [x2]
Our World Festival of Music (Kitchener, ON)
Montreal International Jazz Festival (Montreal, PQ)
Montreal International Reggae Festival (Montreal, PQ)
The Off Festival (Quebec City, PQ)
Rythmes Tremblant (Mont Tremblant, PQ) [x3]
The Shoreline Festival (Rollo Bay, PEI
Celtic Connections (Glasgow, Scotland) [x2]
Sidmouth Folk Festival (Sidmouth, England)
Wickham Folk Festival (Wickham, England)
Jazz on the Green (Kingston, Jamaica) [x2]
RECENT SELECT VENUES INCLUDE:
Glasgow, UK
- Oran Mor
- O2 Academy
Bristol, UK
- The Croft
Urbana-Champaign, IL
- University of Illinois
Winnipeg, MB
- Rainbow Stage
Carman, MB
- Carman Community Theatre
Saskatoon, SK
- The Bassment
Swift Current, SK
- The Lyric Theatre
Beausejour, MB
- Brokenhead River Community Hall
Virden, MB
- Virden Aud. Theatre
Fort Frances, ON
- Townshend Theatre
Brampton, ON
- Peel Art Gallery Museum
Brantford, ON
- Sanderson Centre
Cayuga, ON
- Ruthven Park: National Historic Site
Clarksburg, ON
- Marsh Street Centre
Cobalt, ON
- Classic Theatre
Kitchener, ON
- Civic Square
Listowel, ON
- Parkview Gardens
London, ON
- London Music Club
- The Aeolian
Midland, ON
- Midland Cultural Centre
Newmarket, ON
- Newmarket Theatre
Oakville, ON
- Towne Square
Orangeville, ON
- Opera House
Orillia, ON
- Orillia Opera House
Ottawa, ON
- Canadian War Museum
Owen Sound, ON
- Roxy Theatre
Southhampton, ON
- Bruce County Museum
Stirling, ON
- Stirling Festival Theatre
Stouffville, ON
- Lebovic Centre: Nineteen on the Park
Tillsonburg, ON
- Annandale National Historic Site
Timmins, ON
- McIntyre Community Centre
- Timmins Museum: National Exhibition Centre
Toronto, ON
- Hugh's Room
- Botanical Gardens
- St. Lawrence Hall
- Lula Lounge
- Nathan Philips Square
- Randolph Theatre
- Metro Toronto Convention Centre
- The Phoenix
CONTACT INFORMATION:
TO BOOK JASON WILSON/JASON WILSON & SPECIAL GUESTS
For bookings in North America contact:
Artists In Motion Booking Agency
T: 416-953-5752
F: 416-907-3667
info@aimbookingagency.com
Contact AIM Booking Agency

For bookings in the UK/Europe contact:
John Barrow at Stoneyport Associates
jb@stoneyport.demon.co.uk
heather@stoneyport.com
M: +44(0)7968-131737 (jb: 24hr answering)
T: +44(0)131-443-4784 (jb)
T: +44(0)131-554 2614 (Heather MacLeod: Wed, Thu 10:30am-2:30pm)
Mailing address: Suite 10, 130 Leith Walk, Edinburgh EH6 5DT, Scotland, UK

TO BOOK JASON WILSON & THE SOLDIERS OF SONG
Contact AIM Booking Agency
See also Soldier of Song

FOR PUBLICITY
Geoffrey Sharpe at Jason Wilson Music
jasonwilsonmusic@gmail.com